Isagenix is proud that many top athletes around the world incorporate our products into their training and competition regimens to help fuel their success. Recently, we expanded our relationship with a few select world-class athletes by embarking on a pilot sponsorship program called Team Isagenix Elite.
Team Isagenix Elite athletes are chosen by Isagenix to reach new audiences and meet specific business goals. These elite athletes must not only use and enjoy our products, but they must also share our core values.
"As we continue to grow, we are considering new ways to increase our brand awareness, which include assessing the benefits of sponsoring star athletes who share our values and ethics," said Erik Coover, owner and senior vice president of field development.
Team Isagenix vs. Team Isagenix Elite
Many accomplished athletes use and share Isagenix simply because they love the way they feel and perform with our products. We are extremely proud to support these competitors who have met the criteria to qualify for Team Isagenix. Many of these athletes who participate in Team Isagenix are also Associates who are building an Isagenix business in addition to their athletic pursuits.
In order to unify all of our athletes while differentiating between the two classifications, we have created a new category called Team Isagenix Elite for sponsored athletes. These sponsored athletes will not be business builders and will only receive compensation from Isagenix as a result of their sponsorship contracts.
For more information about Team Isagenix and Team Isagenix Elite, visit TeamIsagenix.com.
Meet Our Sponsored Athletes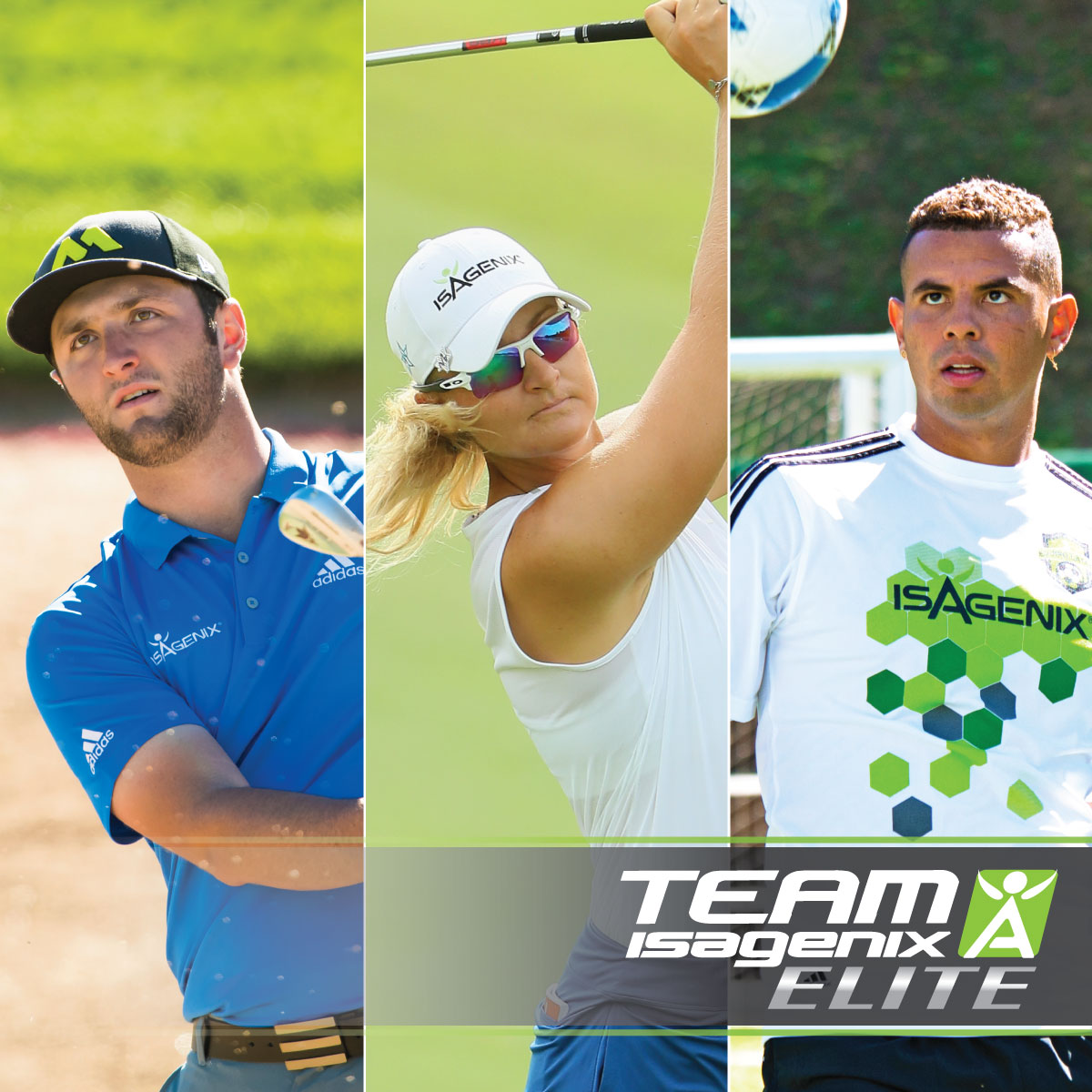 Meet Team Isagenix Elite: rookie phenomenon and PGA Tour Pro Jon Rahm, LGPA golfer and Olympian Anna Nordqvist, and one of the most promising soccer players from Latin America, Edwin Cardona.
Want to see more great articles like this?  Visit www.isafyi.net
Eat Clean, Get Fit……Buy Isagenix!
Need fast and healthy food options? Visit our store at https://eatcleanget.fit/buy-isagenix/